We left Horta an hour ago at 10:00 AM. Last night, I realized we needed to change the oil (Oyl?) in the engine, so we spent a couple hours doing that before leaving. Due to the magic of modern technology, I am writing this as Salli steers us NE toward Falmouth at 5 knots. The wind was supposed to be light, but it is 12 knots right now. It may drop down as we leave the influence of the Azores islands. We expect to be heading North, and possibly Northwest over the next few days to get up to latitudes where there is more wind. Don't be surprised if we head for Iceland for a few days.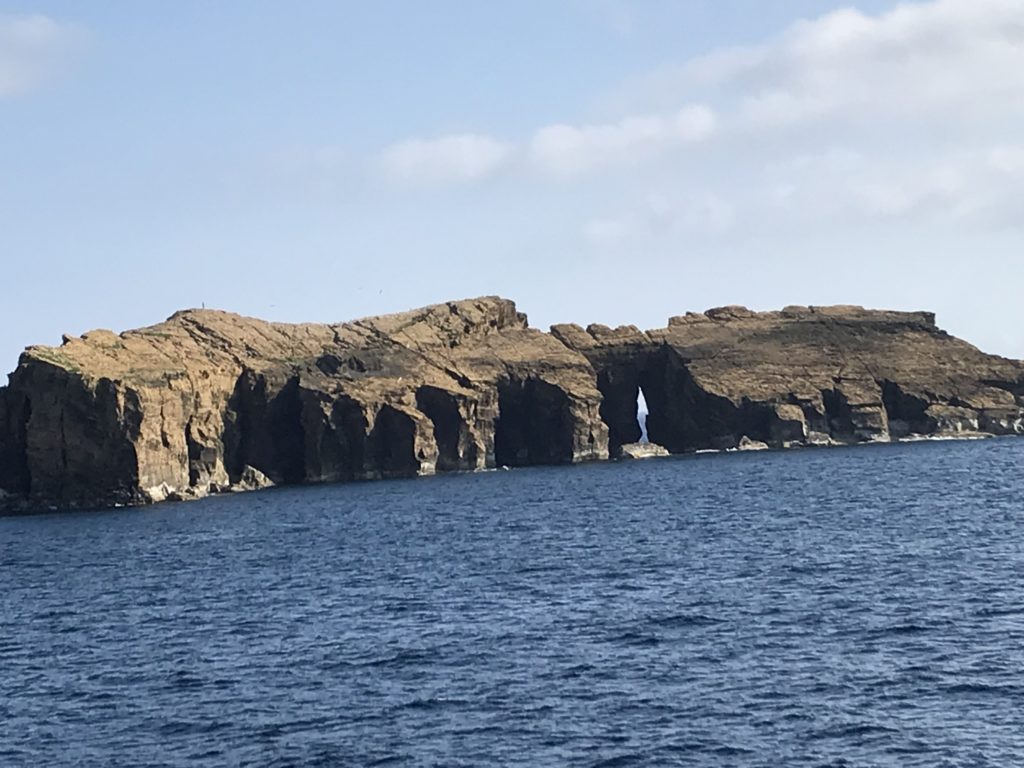 Tuesday we took the ferry from Faial to Pico, the closest and largest of the Azores islands. Pico is more obviously volcanic than the other islands, because of its cone shaped appearance. We hired a taxidriver, Gonzalos (pronounced Gonsalo). Who drove us around for most of the day. There were lots of houses and barns made of volcanic rock, and entire vineyards where the vines were protected by hand made dry walls of volcanic stone. It was difficult to see what dirt the vines were growing in, there was so much black rock.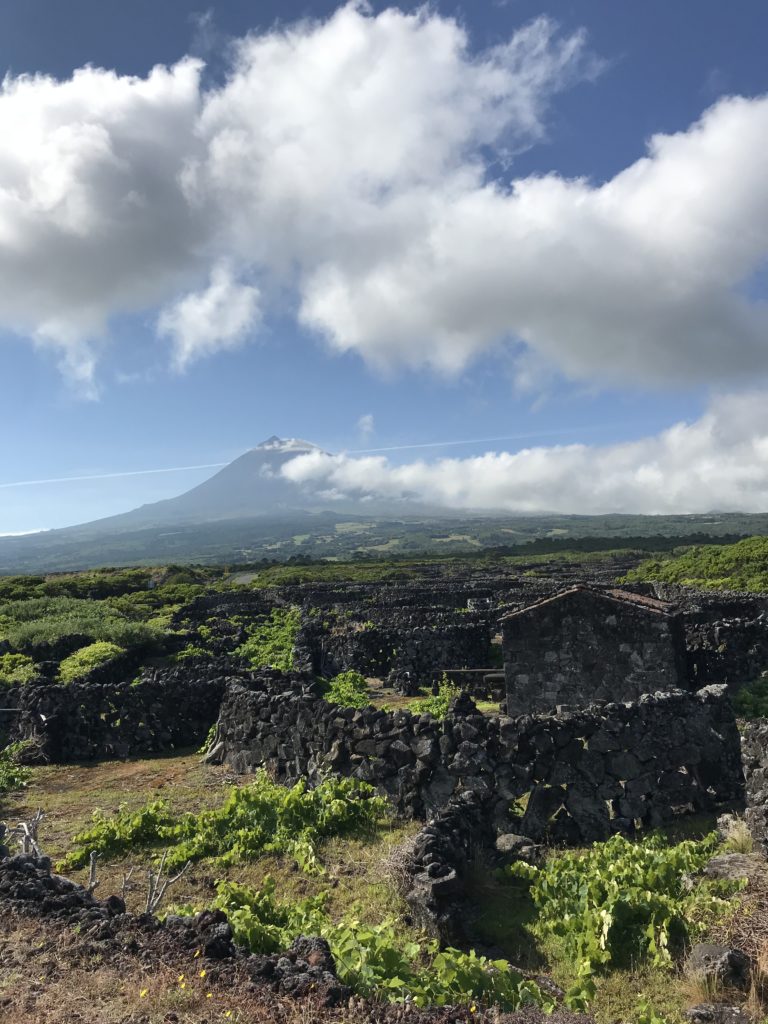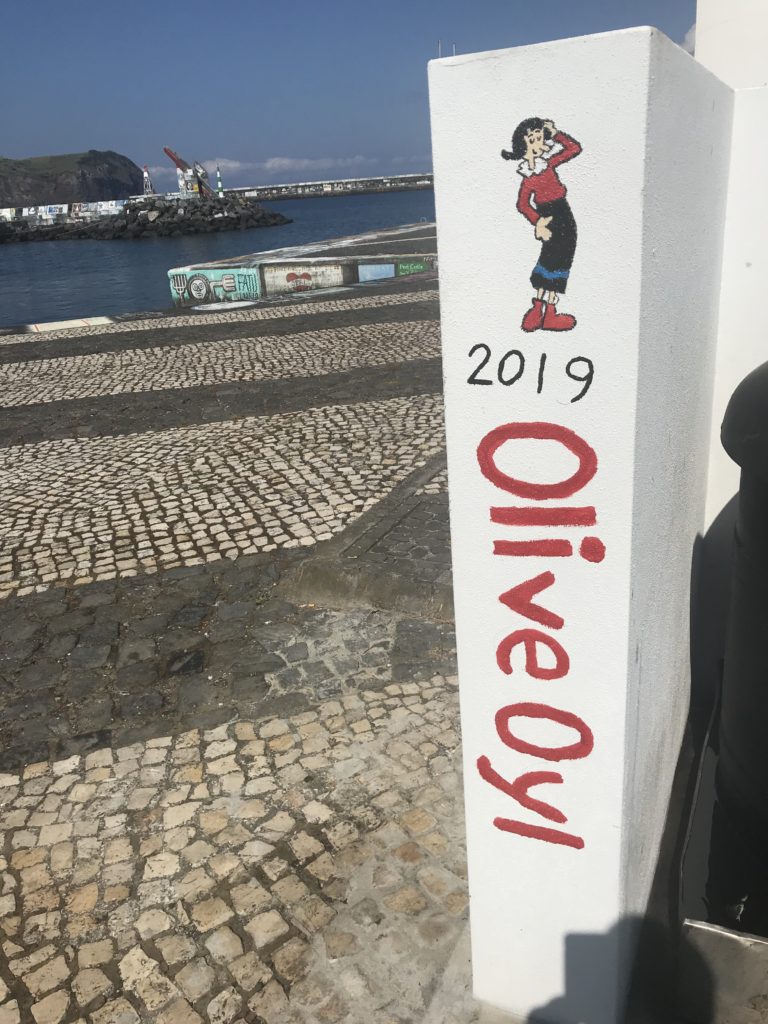 Wednesday, we performed the Horta tradition of painting our boat name on some convenient piece of concrete. If you go to Google Earth, you can see thousands of them on every possivle horizontal space. We picked a horizontal space and painted Olive Oyl's likeness and name.
Yesterday, we spent getting ready to leave. Water, ice, food, trash, paying our marina bill (130 Euros for 11 days.. Wow!). We bought a Reeds Almanac of England, Ireland, and the rest of Europe.