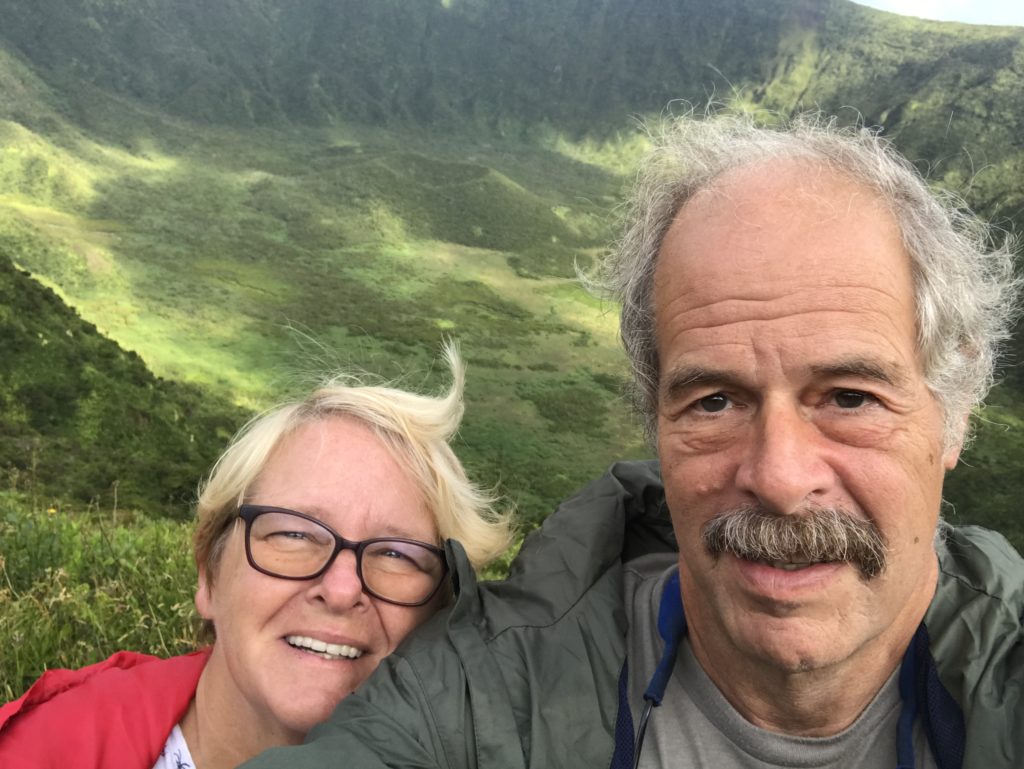 We arrived in Horta, Monday afternoon, after 20 days at sea. It was a lazy sail into the Horta Harbor. We checked in, and were happy to find out that, because of our diminutive size, we could be accommodated in a slip. This is the high season, and other, larger, boats are required to raft up as many as four deep. This means walking across other boats to get ashore.
Looking back on the last 20 days, We don't have much to complain about. We only had 3 or 4 days that we would consider "rough", and these were quite manageable. The rule of thumb we use is 100 miles per day average. I predicted 21 days, so our actual time was quite acceptable. There is an awful lot of water out there. During this time, we never saw another human being, we only saw 6 ships and one other sailboat. As a marital experiment it was a success. It seemed to me that we got along at sea at least as well as we do on land.
The Azores (accent on the second syllable) consist of 9 islands and numerous harbors and anchorages, some better than others. Horta, on the island of Faial, seems to be the favorite among sailors, since they have a good commitment to accommodate anyone who shows up. This is the high season, so there are a lot of sailboats here. Weather is a bit cooler than home, with daytime temperatures a bit on the warm side and night time temperatures a bit on the cool side. Horta is part of Portugal, and the European Union, and we use Euros here ($1.12). All the local people have been welcoming. Most speak English well enough to help us find what we are looking for. Portuguese is a romance language like Spanish and Italian. There are many similarities between Portuguese and Spanish, although the Portuguese don't appreciate being reminded of this. I once had a Portuguese man tell me that his language was most similar to German.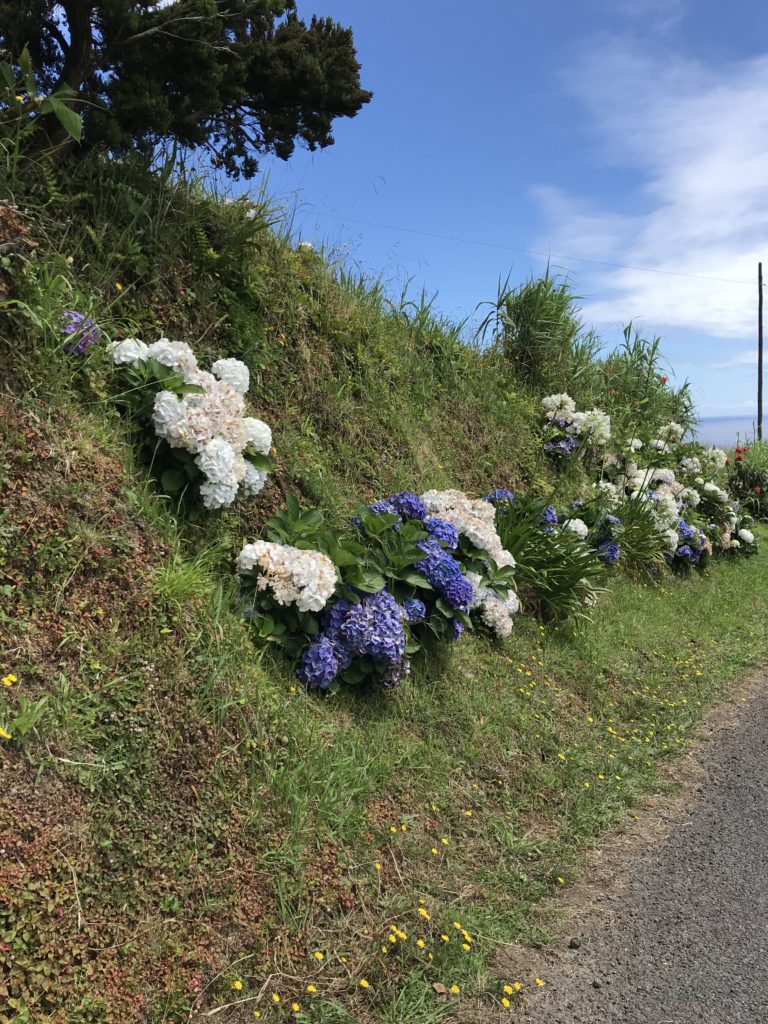 Yesterday, we rented a car and took a tour of the Island of Faial. The rental agent told us to take our time, since it is possible to drive around the whole island in one hour. Our Renault had 5 gears, but we never needed to use gears 4 and 5. There is a caldera, the crater of an extinct volcano, and the volcano that erupted out of the ocean in 1958, causing much havoc (and emigration to the USA) at that time. We saw these features as well as pastoral scenes of grazing cows, cedar forests (or was it cypress), and narrow country roads . For some reason, Faial hosts a surprising number of blue flowers, most of which are hydrangeas. They are growing in yards, between fields, and along the road. Clearly they are happier here than the one growing in our yard at home.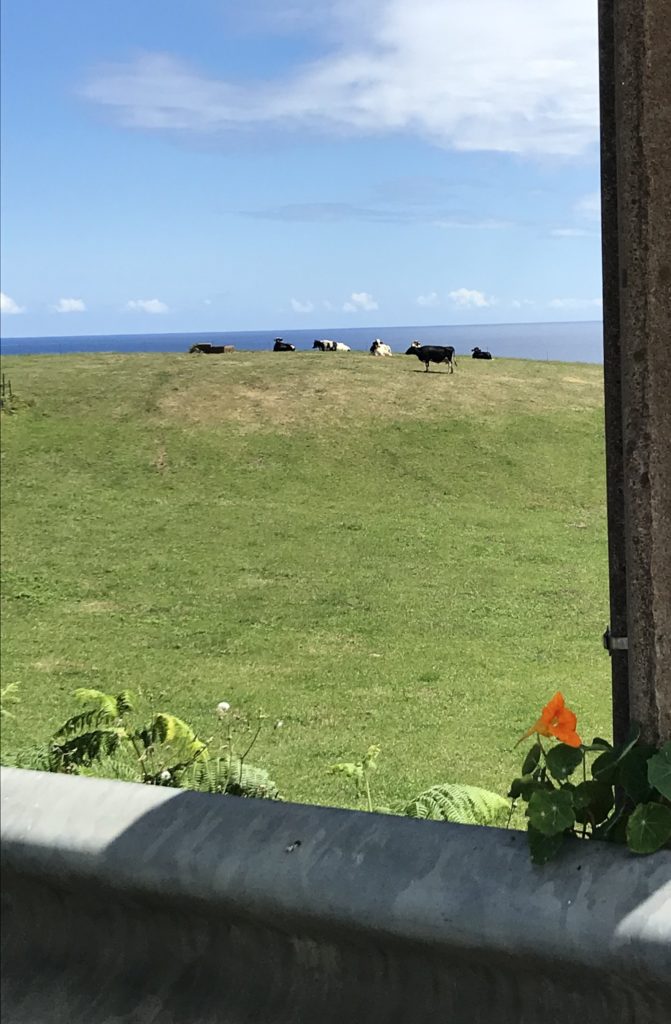 Today, we are doing some housekeeping chores. Fuel, ice, water, paperwork. bills, repairs, etc. Before I returned the car this morning, I went to the wholesale fish market to buy ice. The price there was 0.26 Euro per kilo (the grocery store wanted 1 Euro). This afternoon, we are going to the library to print out sheet music for an upcoming week of song in Oxford, with my hometown community chorus, Zephyrus.